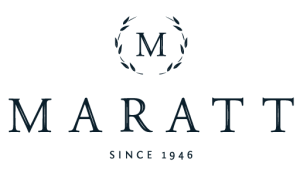 Privacy Policy
Statutory Message
The information found on this website is not a legal offering. Maratt Pvt. Ltd reserves the right to change, alter, add or delete any of the specifications and other information mentioned herein without prior permission or notice
What information do we collect?
We collect information from you when you register on our site or fill out a form.Any data we request that is not required will be specified as voluntary or optional.
We process your personal data only if we have a legal basis to do so, including:
to comply with our legal and regulatory obligations;
for the performance of our contract with you or to take steps at your request before entering into a contract;
for our legitimate interests or those of a third party;
where you have given consent to our specific use.
How do we protect your information?
We implement a variety of security measures to maintain the safety of your personal information when you submit a request or enter, submit, or access your personal information.
These security measures include: password protected directories and databases to safeguard your information.
Online Privacy Policy Only
This online Privacy Policy applies only to information collected through our website and not to information collected offline.
Your Consent
By using our site, you consent to our Privacy Policy.
Changes to our Privacy Policy
If we decide to change our Privacy Policy, we will post those changes on this page, and/or update the Privacy Policy modification date at the top of this page. Policy changes will apply only to information collected after the date of the change.